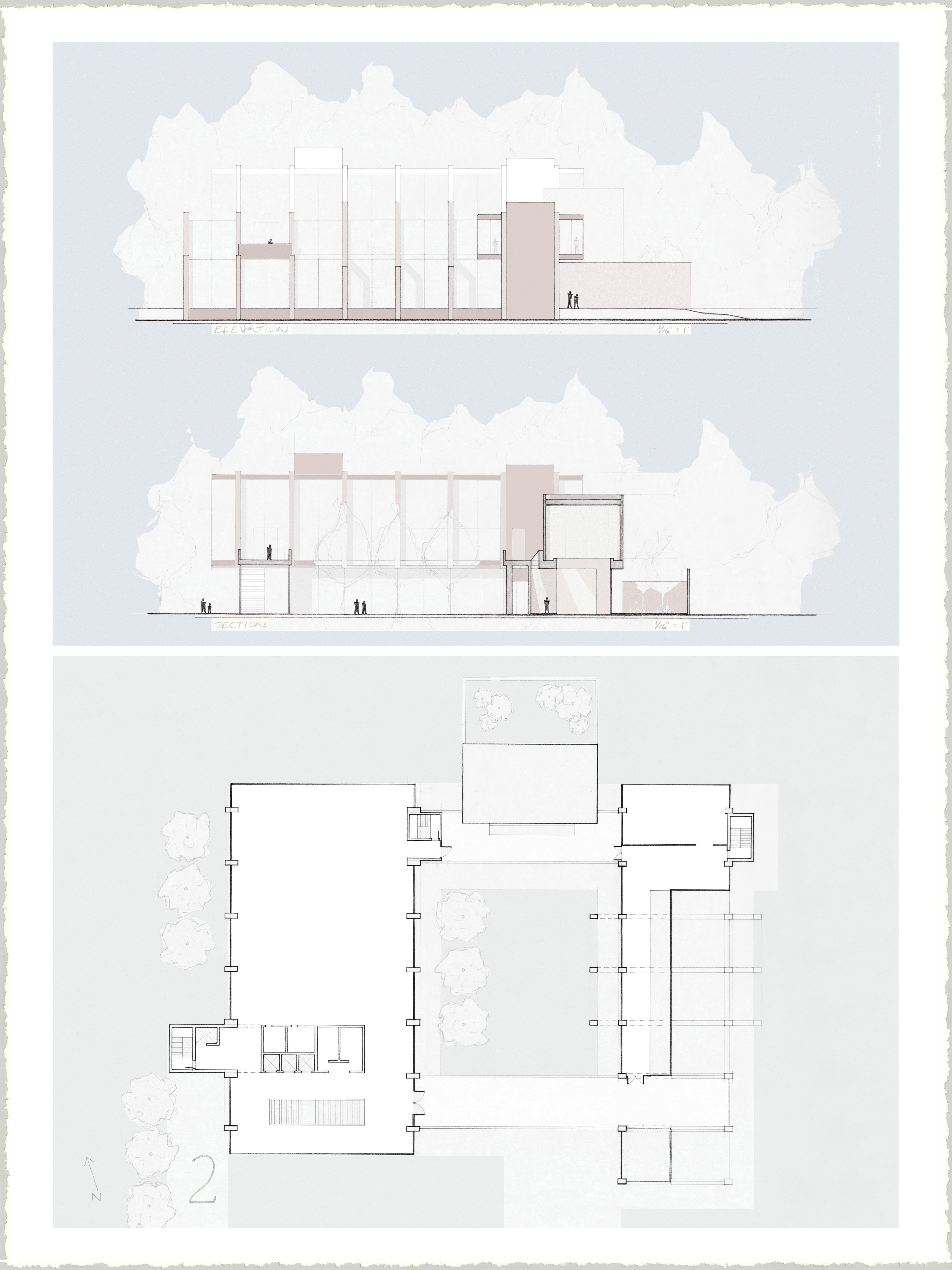 Arboretum center containing the following program: nursery, conservatory, tissue culture lab, large event space, gift shop, museum display space, chapel, and administrative offices.  The building divides this complex program into three zones: a volume for plants to be cared for and displayed, a volume for people to work and gather, and a volume for peace and reflection. 
The volumes for plants and gatherings are articulated by large concrete fins, which provide structure and communicate a sense of connection and uniformity across the courtyard.  The chapel volume is articulated by a solid concrete facade, with light, but not view, penetrating the depth of the layers through small windows.  The three volumes combine to form an intimate courtyard, in which people may gather and events may be held.
Artifacts of the project include entirely hand-drafted drawings, cast concrete wall model, and chipboard site model.